I sweat a LOT at the gym. And it's never the normal, expected sweatiness. I don't just get a strip of sweat down my front and another down my back.
Of course not, that would be too easy.
My sweat configuration is basically a giant puddle that accumulates under my boobs and another in my crotch.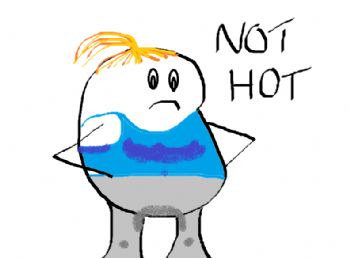 I mean, I guess it's to be expected. Boobs get sweaty and I have a lot of them.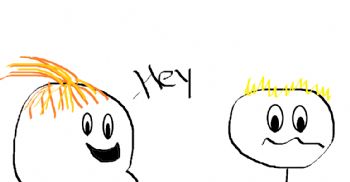 ...
....
Not, like in number... I'm not a giant sweaty boob monster or anything...
....
......
....
...
.....
....
....
....
.....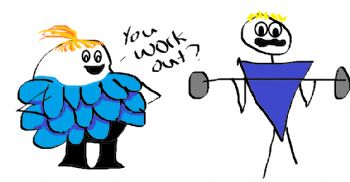 But the sweat is still unattractive... Especially last night! Turbo Kick and Zumba are the two classes I take each week that burn the most calories, and last night I did them back to back (because there's a new zumba class!) and was pretty sure I was going to die...
And now I know why! If SP's estimations are correct (and they were pretty close when I had a working HRM, I seriously need to just by a new one...) I burned 1762 calories at the gym last night...
No wonder I turned into the giant sweaty boob monster!